by David Colarusso - June 23rd, 2013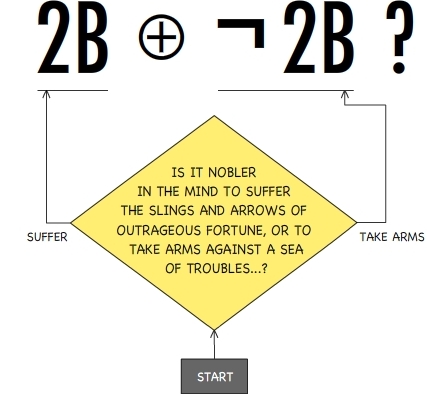 Flow charts are algorithms anyone can follow. They are both static and interactive. This can be fun. So I've set aside some time and space to play around. The result is a web comic of sorts:
http://www.davidcolarusso.com/flowcharts/
It's easy to see my influences, chiefly XKCD, a great comic written by Randall Munroe. Let's just say, he seems to love flow charts as well.
So why create a new geeky flow chart-driven web comic. Well… Mostly, I think it will be fun. Let's be frank, flow charts can be awesome. Also, I'm hoping my unique mix of geek will bring a smile or two to the Internet. Plus, there's the merch. ;)